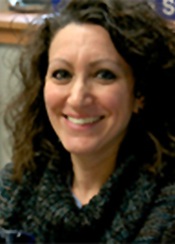 Jamie Caruso
Advisor, Waterbury Campus
Jamie Caruso, the academic counselor for the BGS degree program at the UConn-Waterbury campus, began her career as an academic advisor at the Hugh Downs School of Human Communication at Arizona State University. She began working there in 1998, immediately after earning a Bachelor's degree in Sociology.
As soon as Caruso started advising students at Arizona State University, she knew she had discovered her passion. "I loved being able to guide students along and help them make the most of their academic careers," she said. "Arizona State was a big school, and I liked being able to help students navigate through the system and make that big university feel like a small community."
While working as an advisor, Caruso returned to school and earned a M.Ed. in Elementary Education, with Certification, at Northern Arizona University in 2005. So she fully understands the challenges faced by adult students, who need to balance the demands of their career, family, and education.
"There are so many other factors to consider when you're an adult student making the decision to go back to school," she explained. "I did it for my graduate degree. I was married with a little child, and I was working full-time. It was a huge commitment. I give students a lot of credit for going back and getting it done. It's difficult and a lot of work, but it's also very rewarding."
In 2006, Caruso was promoted to Director of Academic Affairs at the Hugh Downs School of Human Communication, but also maintained her role as an advisor. As Director of Academic Affairs, she was responsible for scheduling classes, acting as a liaison to other University departments, revising/editing the School's section of the general catalog, and overseeing the internship program and the online override system.
Originally from Stamford, she returned home in 2007 because she wanted her son to attend school in Connecticut "My son was just finishing kindergarten, so it was a good time for us to make the move," she said.
In February 2009, she joined the UConn School of Business MBA Office as a staff assistant, providing support to the students, faculty, and staff. But she longed to return to a position as an advisor. She began working as a BGS counselor at the Stamford campus the following year and transferred to the UConn-Waterbury campus in September 2011.
"I wanted to go back to the advising role, which is what I really love," she said. "I was very familiar with the BGS program, which is a great program, and I wanted to be back in an advising capacity, where you're working one-on-one, helping students figure out what they want to do, really helping someone out – that's what I like the most."
Caruso loves all aspects of advising BGS students but when asked about the most rewarding aspect of her job is, she doesn't hesitate.
"Always, always, graduation," she said with a smile. "That's the best part. It's such a huge jump from working at a job for 25 years and then going back to school. Or being a stay-at-home mom for 15 years and then deciding it's your turn to go back and finish your degree. It's such a huge accomplishment. To be able to help them get there is very, very rewarding."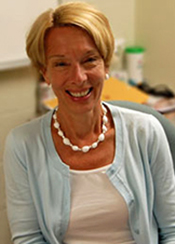 Pat Harkins
Advisor, Storrs Campus
Listening is the key that helps advisor Patricia Harkins discover what each individual student needs to accomplish his or her goals. "I try to probe a lot to find what they're interested in -- what works well for them, what helps with their career plans," said Harkins, Assistant Director of Bachelor of General Studies (BGS) and Non Degree Programs. When she counsels adult students at the Storrs campus, discussions can cover anything that might make the pathway to graduation easier, from big issues like weighing course load priorities to mundane "nuts and bolts" matters like library resources or avoiding campus parking hassles.
Harkins assures all of her students that they can succeed. Lack of confidence can be a concern for BGS candidates coming into the program wondering if they can handle the competing demands of work, family, and education. "They haven't been in school for a long time, they're not confident of their abilities, they have no idea how to do library research, they've forgotten how to write a paper – the whole gamut of challenges you would expect an adult student might encounter," Harkins explained. She helps them work through these common worries practically, adding that she and her students stay closely in touch throughout the semester.
Harkins began her working career in banking, but a desire to teach persistently drew her away from the corporate world. "Probably the most crucial part of my background is the fact that I've been in school myself as a working adult almost nonstop for the last 15 or 16 years," she said, recalling the stress of working while pursuing UConn graduate degrees. The experience left her with a great deal of empathy for her BGS advisees. "I walked their walk for many, many years. So when they say they're struggling to get a paper written or they're tired and they don't want to go to class or it seems like it's going to take them forever to finish, I know exactly what they mean -- I used to think, 'I am never going to finish.'"
After doing administrative work for UConn's School of Business and Center for Continuing Studies, Harkins completed her studies in Adult Learning by working on a serendipitous project -- a BGS Transitions Course developed to facilitate a return to college by adult students. "The whole purpose of my dissertation was to help students to return to college. I taught that course, I did my research on that course, and that's also a really rewarding part of my job."
Apart from Harkins' work in the BGS program, she also counsels a select number of younger "traditional age" students who are attempting to resume their studies after dismissal from the University for academic reasons. Her charges are especially determined to succeed.
"In order for them to get back into the University, they have to come back as a non-degree student. That's their only choice," Harkins said. "I find that because they have done so poorly for so many semesters, they are really beaten down. They don't see a lot of hope, their GPA has really taken a hit, they're not sure what they should do, what to do, they don't know who to talk to. They don't even know how to go about getting back into the good academic graces of the University." To reverse the decline, Harkins and her advisees meet weekly to analyze study habits, set immediate goals, and dissect academic history to discover and eliminate what was not working in the past. "We triage things out and we say, what can we work on to make you a more successful student?" Harkins said. The answers frequently involve better planning, enlightening students about available tutoring resources, and identifying study habit problems before they can accumulate to damage a student's work. For students who are used to living on the academic edge, even completing course work in a timely manner can make a huge difference.
Harkins tries to keep her students focused and on track and feeling successful, so that they can reapply to the University and get readmitted. "It takes a lot of courage to come back and try again, so I try to support them in doing that as best I can," she said.
Mentoring is also a rewarding part of Harkin's life off-campus. She is involved with the Big Sister program and annually volunteers to help a Hartford high school senior navigate the process of getting into college.
Despite everything she has taken on, Harkins still finds time to enjoy fitness-related activities like running and yoga. "I'm a basketball nut," she confessed. "I played on the UConn women's team in 1975 and '76 ... that was a lot of fun!"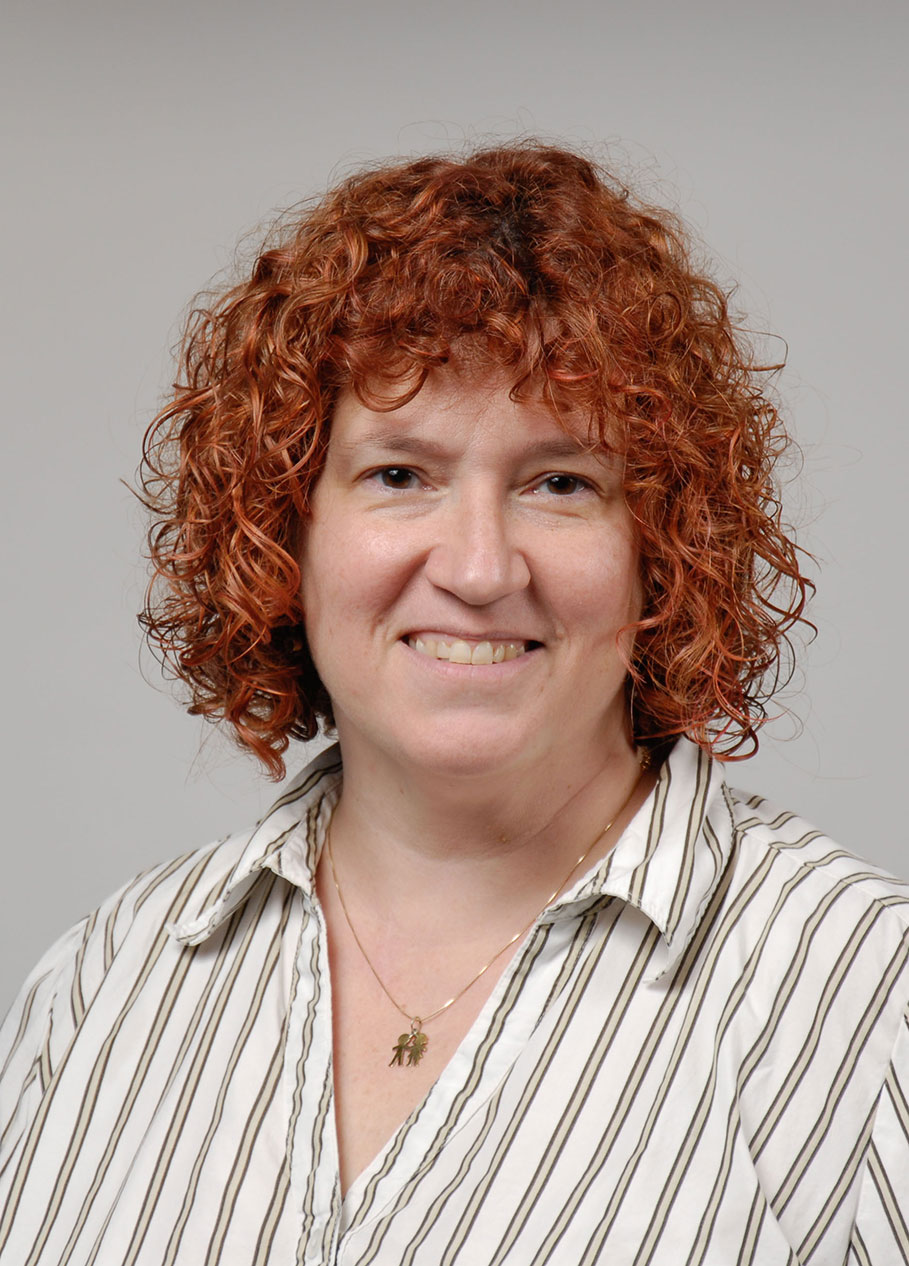 Lisa Kroner
Advisor, Hartford Campus
"I love adult students," said Lisa Kroner, Assistant Director of Bachelor of General Studies (BGS) & Non-Degree Programs and a BGS advisor at the Hartford campus. "I have such an enormous respect for anyone who is juggling work and children and life and is still able to make those commitments. They tend to be so dedicated and so passionate about learning and even about the process of learning."
Kroner knows a thing or two about balancing the responsibilities of academia and home life. Her arrival at UConn in January 2008 marked her return to work after spending five years raising her twins, a boy and girl. She will soon finish a three-year stint as president of the Greater Bristol chapter of the Mothers of Twins Association of Connecticut. The position recently resulted in her fielding media queries about "moms of multiples" in the wake of the California "Octomom" story, but it has also led to some extracurricular counseling. In April she spoke at the organization's state convention, joining representatives from other local universities on a panel discussion called "Retooling for the Troubled Economy: Why Not Go Back to School?"
Kroner is a firm believer in the worth of a BGS degree, regardless of whether a student's goals are a career change, an enhanced job resume, or simply a fresh direction in life.
"The enormous value is adding that broad liberal arts knowledge to someone's technical expertise, which they may have from an associates [degree] or their current job," she explained. "Problem solving and critical thinking are competencies that are helpful to anybody and move them on to the next level, whether it's graduate school or advancement in their current job. Even if it is career driven, those skills are helpful and applicable to whatever you're doing."
The Westwood, New Jersey native has always admired people who are inspired to follow non-traditional career paths. Before she moved to Connecticut, she worked at medical schools in Philadelphia. "Even there, I loved the students who were going to medical school in their forties," she recalled. "They always wanted to be doctors, but they got sidetracked or their parents talked them into being accounting majors or something, but they always wanted to do it. It's exciting to see people following their passion."
A later job at the University of Hartford, where she worked with both day and night-time students as a transfer admissions counselor, was a similarly good fit. "I've always been interested in that career change and 'what can I do from here?' kind of person. I really enjoy working with them."
Few of the students Kroner counsels today return to school for identical reasons. "A lot of them have specific goals in mind, but they don't always stay the same," she said. "Some come in with no goal but to finish," she said of her advisees. "It varies with the individual."
While she advises adults whose interests range from nursing to business, Kroner reflected that choosing specific themes in the BGS program is often influenced by needs not fulfilled by traditional majors. "Our Society and Justice area is popular since UConn doesn't have a formal criminal justice major," she said. "I had a student last summer who was an administrative assistant in the parole office and now that she's finished her degree, she's training to be a parole officer. So sometimes there's a direct result, which is really cool."
As retirements and a shifting job market diminish the supply of qualified teachers, especially at the middle and high school level, Kroner also expects a greater interest in traditional English major courses. "The English (program) is going to grow because of teaching," she said. "Teaching is a huge area. Even people who aren't going to go on to their Masters will still want to finish their Bachelor's degree so they can work as substitute teachers."
Kroner is optimistic about the future for returning students, regardless of their original reasons for deferring further education. "Now that they're on track, they can be straight-A students. It wasn't their ability that was holding them back. And our faculty love working with our students because of the life experience they bring to class," she explained.
"The BGS program is a fantastic opportunity for students who need a flexible schedule to pursue something they want to do and to reach the next step in their lives."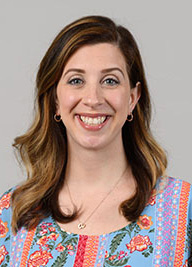 Jennifer Testin
Advisor, Stamford Campus
After eight years as an academic advisor at UConn Stamford, Jennifer Testin now serves as the Assistant Director for Academic Advising for UConn Stamford. During her time at UConn Jennifer has worked very closely with her peers from all areas of advising across all campuses and is excited to join the Bachelor of General Studies advising team. "BGS is an amazing opportunity for students to finish what they started. It allows great flexibility and promotes student success. I'm really looking forward to working with students via this program."
Jennifer holds a BA in Psychology from SUNY College at Buffalo and an MS is College Student Personnel Administration from Canisius College in Buffalo, NY. After spending 6 years working in Student Activities at St. John's University in NYC, Jennifer joined the UConn family in 2012.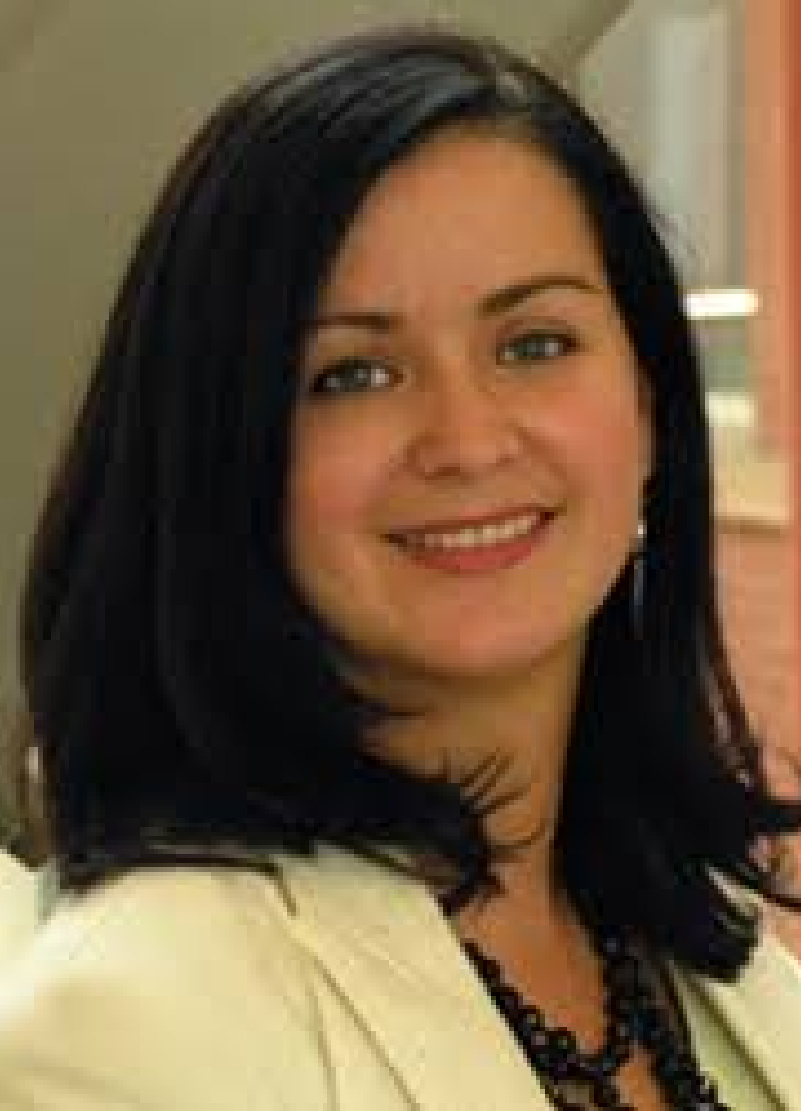 Noemi Maldonado Picardi
Associate Director of Advising, Avery Point Campus
Noemi Maldonado Picardi, serves as Associate Director of Advising/Student Services at the UConn Avery Point Campus where she coordinates efforts across campus units to achieve initiatives around advising cohesion, student success, and diversity and inclusion. With 16 years of experience in higher education she has served as the Program Advisor for the UConn Upward Bound/ConnCAP Program, Academic Counselor for the SSS Program at the University of Pennsylvania, Academic Counselor and Coordinator of Diversity Initiatives for the UConn Neag School of Education, and her current role as the Advisor and FYE Program Coordinator at the UConn Avery Point Campus. Her passion working around initiatives to support first gen, students of color, and overall student success and retention has led her to serve on several committees to enhance the opportunities for the UConn Avery Point students. This past Fall 2019 she restructured the FYE Program at UConn Avery Point, growing the overall offerings of FYE courses, purposefully changing the curriculum and  implementing the FYE Mentor Program to provide a transformative educational experience for UConn Avery Point students.
As a UConn SSS alum, she received her Bachelors of Arts in Human Development and Family Studies and then went on to the University of Pennsylvania to obtain her Masters in Social Work with a concentration on policy and administration. She is currently pursuing her Doctorate in Educational Leadership at UConn conducting research to better understand key factors Black Males identify as supporting their persistence at a small PWI.