You've come to the right place.
No matter which campus you choose, if you're looking to complete your college degree, you've come to the right place. Here's why hundreds of students each year decide to choose the flexible and convenient UConn Bachelor of General Studies program.
Coveted UConn credential: You'll graduate from a strong academic program at one of the nation's top 20 public universities. In fact, you'll be in the same classes, taught by expert UConn faculty, as traditional upper-level college students. And ultimately, you'll earn the same UConn credential as any undergraduate student.
Five locations to choose from: The BGS program is available at all four UConn regional campuses, as well as our flagship campus in Storrs. So for the most part, if you live in Connecticut, you are 45 minutes or less away from a UConn campus. You can also choose to take classes at more than one campus if that works best for you.
Flexibility to fit your needs and concerns: Our goal is your goal: to get you to 120 college credits as efficiently as possible. While the program has some general education requirements, it is structured to give you more flexibility than traditional undergraduate majors. Here are some general guidelines. Please note that when you meet with your Academic Advisor, he or she will work directly with you to create a specific plan of study.
You do not need an Associate's Degree to apply to the UConn BGS program. You simply need a minimum of 60 credits earned at other nationally accredited colleges/universities, with a cumulative GPA of 2.7, to be accepted into the BGS program. See Apply for more details.

We will take up to 30 credits of "unassigned electives." So as long as you received a C or better, the credits you earned at another college will likely apply—even if the courses are not the exact equivalent to similar courses at UConn.

To get a BGS degree from UConn, you may only be required to earn 30 credits—25% of the total credits required to graduate—from UConn.

You have the flexibility to try out all kinds of courses. For example, earning an English degree at UConn requires that 42 credits are from English-related courses. Conversely, with the BGS program, you will only need to meet the general university requirements of 30 upper-level credits. Those credits could be from 10 different departments, giving you a lot of freedom to choose subjects that interest you most.

For many people, such challenging requirements, like two years of a language or a year of calculus, can put up huge roadblocks to returning to school to complete their degrees. As a BGS student, you simply need to satisfy UConn's General Education requirements. So for example, instead of requiring you to satisfy a 12-16 credit language requirement, the BGS program requires just 6-8 language credits. And if you've already fulfilled this requirement at another accredited university or college, those credits are transferrable. Students can also potentially test out of the language requirement.

You can develop a "minor" or "personal concentration" which, in some cases, may allow you to register for upper-level courses that are typically open only to students majoring in that field of study. (Students may only earn 21 credits total from either UConn and/or other colleges in one discipline of study.)

You can earn up to 15 credits by doing an independent study focusing on a topic of your choice. You can also earn up to 9 credits—and real-world work experience—by doing a paid or unpaid internship. If you are interested in either of these options, ask your Academic Advisor for more details.
Ability to create a hybrid program: UConn offers approximately 250 online courses, primarily during our summer and winter sessions, so you can continue earning credits throughout the year. Limited online courses are also available during the fall and spring semesters. Evening classes are also available at some campuses. For example, each semester the Avery Point Campus offers 10 upper-level evening courses that meet requirements for BGS students. Many students combine online, evening, and day classes into a hybrid program that meets their specific scheduling constraints.
One-on-one support from our Academic Advisors: Throughout the program, you'll have all the support you need from the BGS Academic Advisors located right on your campus. He or she will help you create an academic plan, utilizing your current credits as much as possible, to put you on track for success right from the start.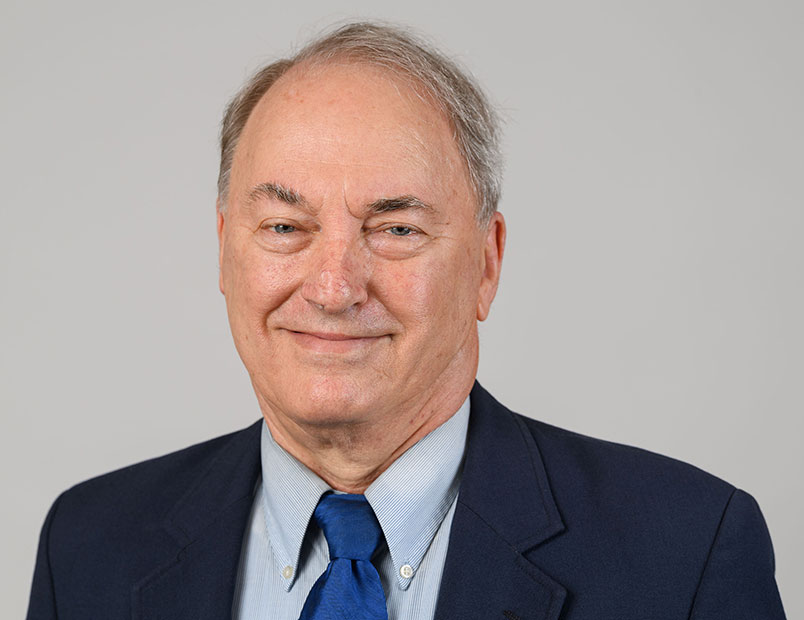 Dr. Joel Blatt
Associate Professor of European History
UConn-Stamford Campus 
"I have been teaching at UConn for over 40 years and have had many BGS students in my classes. One of the program's biggest advantages is the tremendous flexibility BGS students have in shaping their program to meet their needs. While BGS does have some general education requirements, it offers students quite a wide range of opportunities to take many different types of courses. I've also seen firsthand how welcoming the program is to students with diverse backgrounds, whether that's a business person, retiree, military spouse, or even the young woman I had in one of my classes who started college at 14, but decided to put getting her degree on hold until she was a bit older. She turned out to be a stellar BGS student!"